B-Corp Certification
We are proud to be the first B Corp™ certified French food company.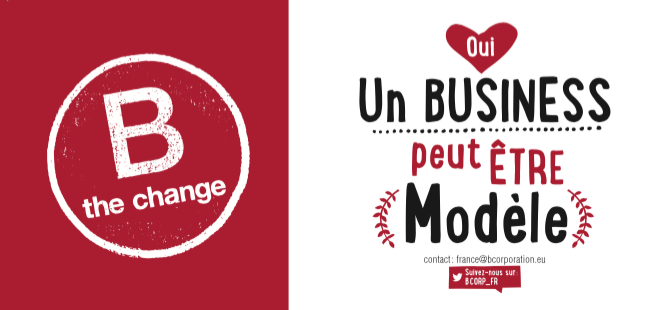 By obtaining B Corp™ (Benefit Corporation) certification in 2017, we have chosen to continue and strengthen our business project by taking part in an approach whose ambition is to reconcile profit and general interest.
In France, we are the first food company to join the community. Our desire: not to be the best in the world but the best for the world.
What is the B Corp movement?
The B Corp community, founded in 2006 in the United States, brings together companies around the world who wish to (re)assert their Social Mission at the heart of their raison d'être. These are for-profit companies that want to progress and demonstrate their positive impact by being evaluated on their overall performance every 3 years. Labeled companies come in all sizes and sectors. Beyond their own approach to progress, they develop the principle of interdependence: projects between B Corps are preferred and B Corps seek to make their entire ecosystem of suppliers, customers or partners grow.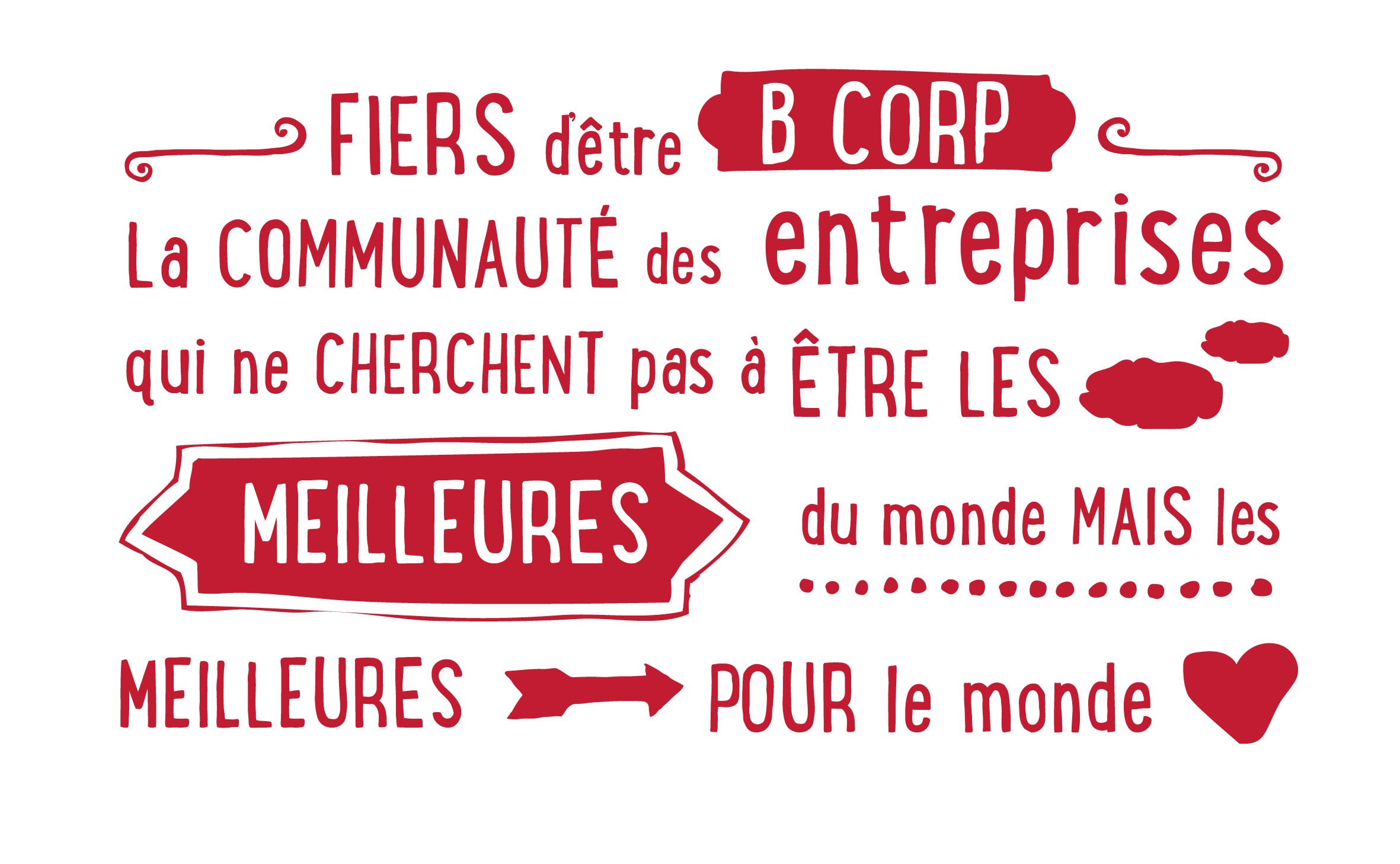 Don't oppose profit and responsibility anymore!
By obtaining B Corp™ certification, we have joined an international movement whose ambition is to reconcile profit and general interest.
Founded in the United States in 2006, it brings together companies from around the world, the "certified B Corps", which combine economic performance with positive impacts on the environment and society.