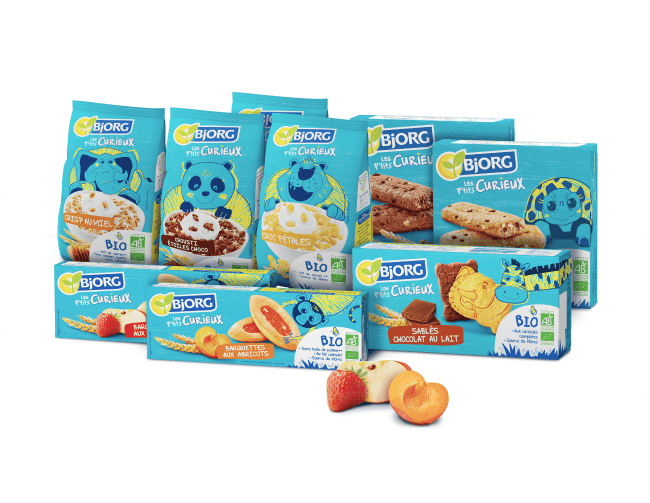 Why choose between eating healthy and tasty products?
Special treats for your little ones! Chocolate biscuits, fruity barquettes… Finally organic and fun biscuits for snack. Slide them into your kid's schoolbag for a yummy break specially made for kids.
All Kids range products - Biscuits
4 raisons deles aimer
Bio

Aux céréales complètes

Sans huile de palme*

À emporter partout !
* For the sake of environmental quality