Commitment#3
Plant-based byconviction
We have always placed plants at the center of your plates because for us, eating plant-based food makes sense... and does have taste!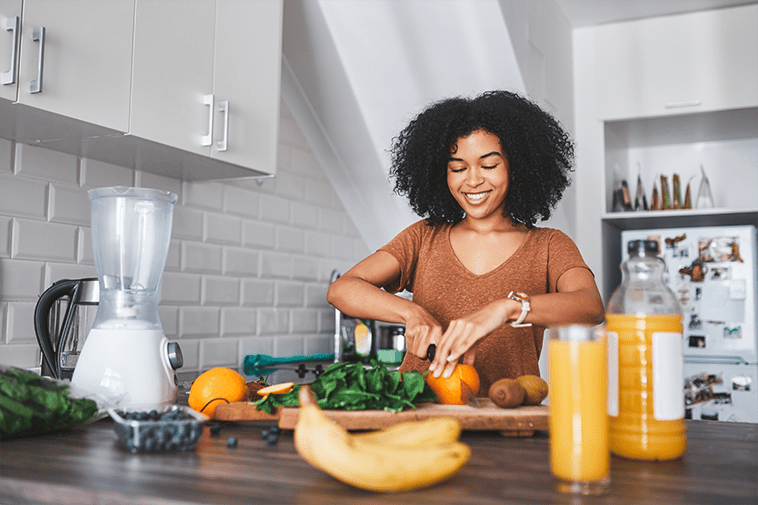 Vegetal alternative pioneers
When we started in 1988 to promote a greener, healthier diet, we kind of were the only ones!
But fortunately the appetite for plants has grown in recent years and at Bjorg, we continue to put it at the heart of our products. By largely using plant-based products in our diet, we take advantage of their nutritional advantages and reduce our carbon footprint. So it is a win-win: preserving our health, but also that of the planet. Going green definitely changes everything!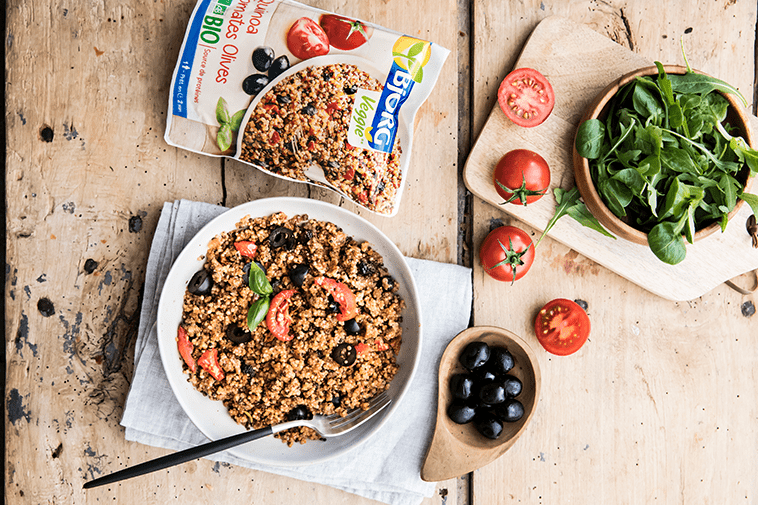 Good to know
All our products are suitable for vegetarians! Apart from one recipe that we will soon rework on: the chicken stock cube!
More plants on your plates
Because it's important to give you a choice, our product range meets all needs and desires! It is actually easy, with no less than 250 references!
Fancy a tasty granola for a healthy breakfast? A plant-based dish to warm up for a quick lunch? A good biscuit for the afternoon snacks? Or a vegetarian menu for the whole family? We have what you need: a world of flavours to put more and more plants into your life!
Did you know that?
Every year,
more than20
Bjorg new products are launched in France and internationally.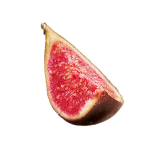 Good for the planet and animals
You might be surprised by all that can be done with plants! A good burger, a Provencal terrine… The plant-based diet has more than one trick up its sleeve!
At Bjorg, we are always on the lookout for new trends and flavours. It is always the same desire that drives us: to innovate to better vary pleasures. Therefore, we imagine Everyday new plant-based recipes so that your plates of tomorrow do not resemble those of today: a cashew drink, a pan-fried sesame galette, chickpea chips for snacks….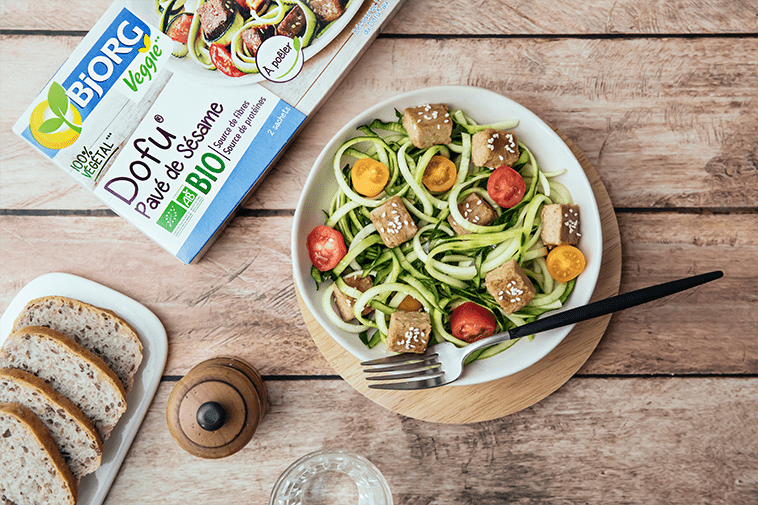 Interesting news
A single day without eating meat saves money5 000
litres of water (equivalent to a hundred showers)!